[ad_1]

When we take stock of yesterday's meeting, we can say that one day would not be enough to incorporate all the news that fell to us. Already with two news at once, it is very complicated for the average trader. But if we dwell further on these risks of recession, rising yields, the Fed speaking on Wednesday, rising oil prices, a Europe of rolling engineers, a crash from which we do not know where it comes from and more and more plantations in the market, it is not easy to have a day where we could hope for a quiet 48 hours from a significant deadline. But not really… Yesterday was a mess.
The sound of May 3, 2022
Download the podcast
Europe descending
Knowing that last Friday the US had largely broken its face after the closure – a great American specialty if it never existed – Europeans were not happy to appreciate the American correction and the breaking of the supports at their fair value. So it seemed logical that this start of the week was rather in the red for European markets. Especially since the financial figures were still showing signs of weakness, in fact, the PMI published yesterday showed that it was not really euphoria. In the Old Continent, the PMI index stood at 55.5 points in April, a 15-month low, while selling prices recorded a record rise. Eurozone manufacturing activity remained almost stagnant in April and production recorded its weakest expansion since June 2020. The survey companies reported deteriorating supply tensions (again due to the war in Ukraine) and new restrictions on imposed on China, also highlighted the impact of price increases and uncertainties on the economic outlook. Basically, it has started to smell bad. This also explains why we come across more and more articles or experts betting on a recession.
We do not really want to discuss it, because it hurts a little and it's a little scary, but it is clear that the central banks will have no choice but to strike hard and fast to curb "inflation". This raises serious doubts about the possibility of an economically smooth landing. I do not say that, because I and the economy make two. Above all, economic theories that have not yet been applied. But we are talking about it more and more, even if the central bankers seem to want to avoid the issue. It's a bit like a specific Fed boss who said six months ago that inflation was under control and that it was temporary. Six months later, it is unmanageable and one wonders if all this will not lead to a recession.
Shine
So yesterday we felt that it would not be easy for Europe and the approach of the Fed meeting which starts on Tuesday and which will announce its decision on Wednesday at 8 pm, the fact that the European Union is still discussing The future of the oil embargo is on the horizon, after Germany said again last night "that they would not give in to Putin's blackmail" (and that they clearly prefer to warm themselves with wood from trees and put fleece in the living room at night) and a quarterly period that was honestly not easy to live through, all these tensions weighed heavily on European indicators. Given the atmosphere, all that was missing was a lightning strike from which we do not know where it came from to bring down the morale of the troops once and for all …
And that's good, we managed to stick one in the middle of the session. To be honest with you, we have absolutely no idea what happened, who is responsible, or why and how – which is really reassuring – but the fact remains that around 10:00 yesterday morning, all the European markets collapsed like one human . It was Sweden who won the cup with a sudden drop of 8%, the CAC rose more than 3% and the DAX as well. As soon as everyone realized it was a mistake, a technical problem or a "big finger", maybe a fun hacker, the markets started to rise again. And as usual, we will never know what happened. But it is very reassuring to have such events at a time when markets are on the brink of collapse and the economy is on the brink of recession (it seems).
Fixings on the fixture
While Europe licked its wounds and slept on a rotten day that would still leave traces in the souls of traders, the US experienced a somewhat unlikely session with a waltz of hesitation for most of the day, before decisively taking the uptrend. I have to admit that I do not really know why we finally chose to go to the bull camp, because the uncertainty remains and no one knows what to think about the announcement that Mr. Powell will make. Wednesday afternoon. We know for a fact that the percentages will increase by 0.5%, but what frightens us the most and gives us astonishing doubt is what it will be able to say.
It seems obvious that he will keep his "hawk" tone and that he should mention that this 0.5% increase is not the last, however the markets are afraid that he will come to tell us that at this rate, with inflation out of control , interest rates could well rise to 4% by the end of the year. At the moment the market "prices" are set at 3% for Christmas and if we ask him to make an extra effort, it may not be easy. In addition, yesterday, when the 10-year yield rose above 3%, we felt a wind of relief. A wind that said, "Well, it's done." Some stock market commentators have suggested that the start of last night's mini-rally in the US was largely due to this.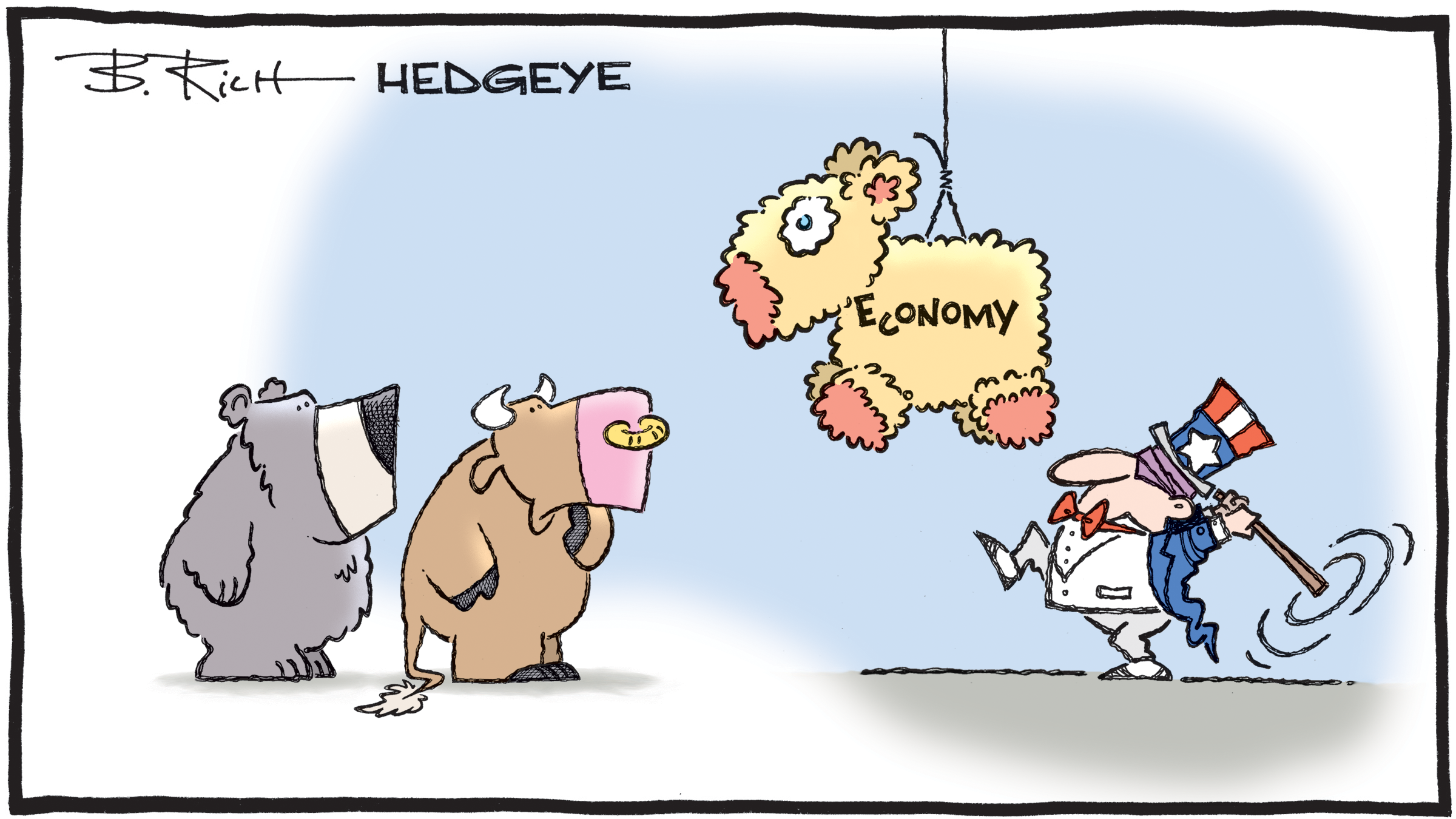 Recession
I CAN STRONGLY, but what is most striking in the American media is, above all, the "gurus" who are increasingly likely to arrive AT THE SAME TIME to tell us that it is not going to be simple and that the Fed, or even the ECB will never be able to implement the surgical rate hike needed to curb inflation without collapsing economic growth. Yesterday's ISM data even confirmed some of their theories, as the Fed has done almost nothing and we already feel that things are no longer the same. We will lose more than what the consumer leaves us.
Yesterday, one Morgan Stanley strategy analyst explained his fears that investors would leave the stock market as profits slow down and inflation rises. Suddenly, the thin mix of the two currents no longer allows us to hope that the gains will be enough to tackle inflation. As a result, Wilson, the guy from Morgan Stanley, estimates that the S & P500 could lose another 17% because of it. We also had the right to comment on Mr El-Erian, who is extremely skeptical of the Fed's actions and who also speaks of an impending recession – a "possible" impending recession. Add to that the fact that the number of "declines" is at its highest level since March 2009 and you wonder how the US market could end up last night.
Well, in terms of the number of drops in March 2009 – it was about the time when Rubini told us that the market would lose 50% AGAIN and we were at 666 on the S & P500 – so if you want play the opposite (and I like it to be on the contrary), perhaps this is ultimately an important market signal. Yes, I know I prefer to see the glass half full. It's like that. Even if everything points in the other direction.
Asia and oil
So this morning we are in the middle of nowhere and we are clearly wondering how they will eat us 48 hours from Powell's speech and 4 days from the data on employment. Right now, Hong Kong is up 0.3%, as are US futures. The other markets, Japan and China, are closed.
This leaves oil to watch, as we still wait for news from Europe and its desire to show Putin who is the strongest. At the moment, it seems that traders are expecting a boycott – Germany's words are definitely there for something – the barrel is trading at $ 105.37 and does not bode well. Gold is still falling slightly lower despite the growing number of articles believing that "everyone is hiding in gold". The yellow metal is at $ 1864. And then, as far as Bitcoin is concerned, at the moment it is the law of maximum inconvenience and I must say that we miss the blessed days that were moving around $ 5,000 a day.
The news of the day
In the news of the day, we hear here and there that Elon Musk is asking for help from private equity funds to finance the acquisition of Twitter. Obviously, he could do it himself, but given the margins banks are asking for and rising interest rates, he would prefer to split the bill. But all this is still just rumors, even if it comforts some buyers who smell the good plan with a title at $ 49 and dust and an acquisition that seems more and more likely at $ 54.20. 10% in 2 months is even better than 10 years !!!
Otherwise, the headline news is exactly the 10-year yield that has risen to 3%. There is also Apple, which is suing the European Union accusing them of abusing a dominant position in the field of electronic payments. A great specialty of the European Union: do nothing, wait for the tech giants to do it and sue them for what they did. It's called easy money. We are also talking about the fact that markets are increasingly afraid that the Fed will make a mistake by raising interest rates too fast, too high or too slow and too lenient. Which means that whatever happens, Powell's fault.
Numbers of the day
Aside from the day, there will be unemployment in Germany and Europe. There will also be PPI in Europe, as well as Redbook and Jolts in the US, as well as Madame Lagarde who is expected to speak. For quarterly data, we will look at Pfizer before opening and after Airbnb, AMD and Starbucks AFTER closing. In Europe, we will be monitoring BNP as well as Logitech.
Well, that's all for today. We are full of doubts. Doubts that could be partially lifted tomorrow afternoon, but at the same time we are hit every time. And overconfidence is not very good for markets either. So I would like to say that in any case we are never happy and that on Friday there are data on employment. Provided the brackets – or whatever is left of them – are shocked.
Wonderful day to all! And see you tomorrow!
Thomas Veillet
Invest.x
"The only thing we have to fear is fear itself."
– Franklin D. Roosevelt
[ad_2]

Source link